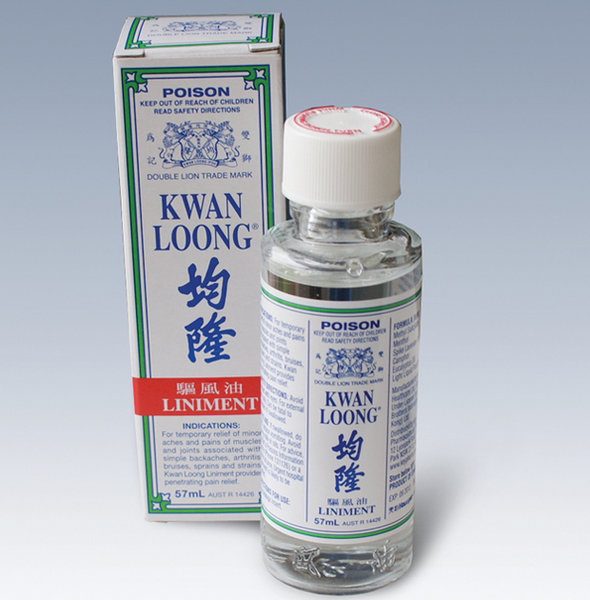 In the face of growing debate about the side effects of traditional medicines and medical treatment, alternative and herbal medicines have grown in popularity over the years. People have experienced the benefits of such medicines and have also been able to stay away from the evils of side effects that normally accompany any traditional medicine. Boundaries have been broken down in search of alternative therapies and wisdom gained from ancient learning has been put to use for the benefit of mankind. Traditional Chinese healthcare has presented Kwan Loong Oil to us as natural and alternative medicine within the precincts of prescribed medication.
It is fast acting and very effective in providing relief for pain and minor skin problems. It comes as refreshing aromatic oil without any major side effects. But the manufacturer's caution about possible allergic reactions and advice to try it out on a small area before applying it to the affected part. It is known for its use in arthritis, sprains and strains, backaches, joint pain, muscle pain and also for cuts and bruises. Primarily known as an external analgesic it can also be used for healing minor skin problems. Of course, the relief provided by this Chinese Kwan Loong oil is temporary but fast acting with very low risks.
History of Kwan Loong Oil 
More than seventy years ago, a noted physician engaged in the study of Traditional Chinese medicine and Western medicine discovered Kwan Loong Oil that is now used widely across the world, in countries like USA, Canada, Trinidad, Holland, Thailand, Malaysia, Singapore, Hong Kong and Australia. Over the years, the product has gained popularity and now it is available in various health and wellness stores in different countries.
What are the key Kwan Loong oil ingredients?
The ingredients of Kwan Loong oil are all obtained from natural resources. It is composed of,
1. Methyl salicylate
2. Eucalyptus oil
3. Menthol
4. Spike lavender oil
5. Light mineral oil
Methyl salicylate is also known as oil of wintergreen or wintergreen oil. It is an organic ester naturally produced by many plants particularly those belonging to the wintergreens group. The ingredients that Kwan Loong oil uses provide a cooling effect too.
Uses
Kwan long medicated oil can be used for minor skin ailments like irritations or wounds caused by insect bite. Its Pain alleviation quality makes it an obvious choice of millions for getting relief from pain. But the most notable point is that the ingredients used have the ability to provide relief for many other ailments like:
Menthol can relieve symptoms of sinusitis, bronchitis and conditions of cold exposure. Blood vessels are dilated that causes a cooling sensation that combines with the analgesic effect and causes relief.
Eucalyptus oil helps in relieving nasal congestion. The multifaceted use of Kwan Loong Oil makes it a popular choice, the demand for which is growing with each passing day.